High-Performance Custom Industrial Furnaces and Ovens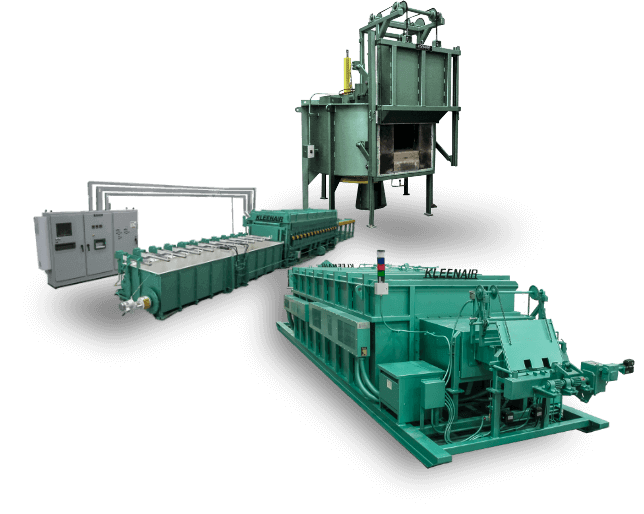 For more than 50 years, Kleenair Products Co. has been designing, engineering, and manufacturing high performance custom industrial furnaces, ovens, and other industrial process solutions. We have the experience and the expertise to deliver custom-built systems that are tailored to your project's unique specifications and tight tolerances. Our innovative industrial furnaces and ovens are known for meeting or exceeding the highest standards for safety, productivity, efficiency, and uniformity. We have manufactured superior performing furnaces and ovens for aerospace, military, and other demanding markets throughout the world.
Unrivaled Experience and Expertise
All of our industrial ovens and furnaces are completely custom, and many are built with innovative designs and features that have never been seen before. Our collective wealth of expertise—across many different processes and industries—enables us to produce new, highly effective solutions for challenging applications. Our advanced engineering and manufacturing capabilities, along with the quality, performance, and reliability of our products, have earned the loyalty of countless returning clients. Our repeat customers know that, when they come to Kleenair for the solutions they need, they'll get superior results and one-of-a-kind customer service.